INNOVATIVE BUSINESS MODEL

This short video explains the consumer market and how Pure Nectar franchise model works.
Wholesale & Retail business with Multiple Revenue Streams
Pure Nectar's production and distribution business consists of a wholesale and retail distribution model with multiple revenues streams, scalability and huge growth potential.

The production Facility feeds the wholesale and retail distribution venues by manufacturing Pure Nectar juices from locally grown fruits, veggies, and herbs.
Wholesale Distribution Points

Sales efforts cultivate Wholesale Distribution Points of Pure Nectar in the given territory.

Retail E-commerce

Through the e-commerce site, Pure Nectar's juice is readily available for delivery to the retail market.

Retail Kiosk (optional)

Also offered the Optional Retail Kiosks as an additional retail distribution avenue of Pure Nectar.
The Production Facility (approximately 150-200 m2) uses the latest equipment, efficient and hygienic processes and locally grown fruits, veggies and herbs to produce Pure Nectar quality cold-pressed juices.
The Production Facility directly supplies to multiple retail distribution points and also via e-commerce, catering, events and home delivery. The more Pure Nectar bottles are supplied, the more options for consumers and the healthier the profits of the business!
With Pure Nectar's Super Cooling Refrigeration technology, we have solved the problem faced by fresh juice producers—shelf life. Our Super Cooling Refrigeration technology gives our products a 14 day shelf life and a powerful way to distribute our delicious products.
We've simplified the business and provide our franchisees with efficient systems and processes from supply chain to production to sales & marketing to e-commerce, making the Pure Nectar franchise a profitable business for the right entrepreneur.
Do you have what it takes to be a Pure Nectar franchisee?
We are looking for success-minded, hands-on entrepreneurs who share our values and are passionate about building a sizable business and serving customers.
Are you systems-oriented?
Quality focused?
Passionate about customer service?
Then you've found the right business.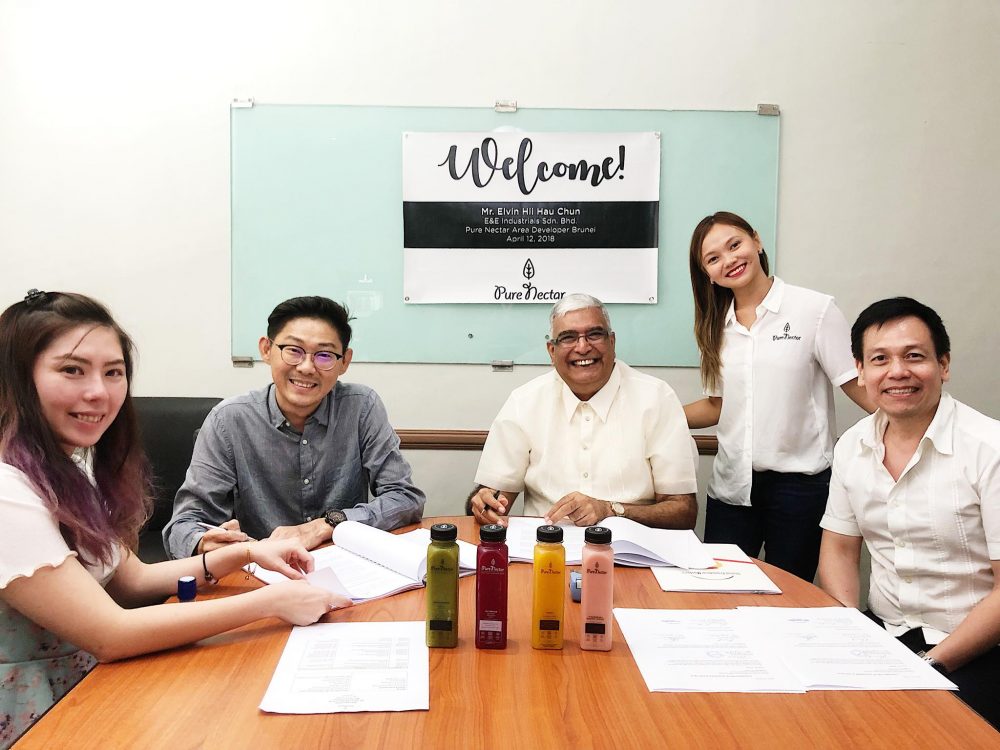 Start your Pure Nectar journey.
Apply now or download the franchise brochure.